Gymnastics is one of the few sports that is quite popular and yet you don't often get to see a lot of it on TV except during the Olympics. There are a few reasons why this is so, but one of them is the fact that there are actually different gymnastics seasons.
Gymnastics doesn't have a specific season like other sports. This is because there are different gymnastics programs. As an example JO an Xcel will at times have different seasons. While some of these programs share the same competition season, others do not. This means that there is actually gymnastics competitions going on almost all year round in some places.
Not only does the season vary according to program, but it also varies a little according to what level you are in. These seasons can be important to know when you are looking at what program to get involved in and it is always good to know more about how exactly they work in advance so that you can be prepared.
Gymnastics JO Levels 1 Through 10
Even though the 10 levels are all in the JO program, there are a few differences between the different seasons even here. The first few levels actually have no official competitions whatsoever. Occasionally there might be a gym that holds an unofficial competition at this stage.
This is done so that the young beginner gymnasts can see what a real competition might really be like and to get them used to the pressure that can often accompany a gymnastics meet. Sometimes there are not even awards given out for these, though the different events are scored so that the gymnasts can see how they did.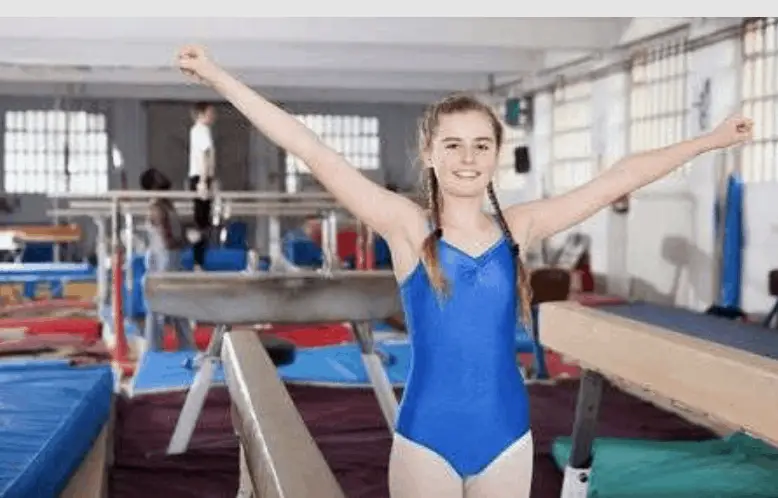 It is only around level 3-4 that there is actually a gymnastics season, the first few levels having only a few meets per season. Once you get further up in the levels there is more competitions, both official ones and unofficial ones.
The gymnastics season for this program officially starts near the end of December most years, but there are often trials and other gymnastics meets that can start taking place as early as the end of October at times.
The season starts tapering to a close around the beginning of March, but the State, Regional, and Nationals gymnastics meets are held from March all the way well into May which is when the season officially ends.
While the gymnasts sometimes go to the gymnastics meets as a team, there are also meets for where each gymnast competes solely for herself. However, even during the team meets there are still awards for the top individuals.
This means that often a gymnast may be on a team but still feel that she is competing with even the other members of her team for the highest score. For this reason, there tends to be less of a team spirit here than there is with other sports.
While the season stays pretty regular, there is the occasional off-season competition that are unofficial and which are hosted by a gym. These off-season ones are considered a great way to work on routines and performances without being as competitive.
Gymnastics Xcel Levels Bronze Through Diamond
This gymnastics program is perhaps the best suited for young gymnasts who are just getting into the sport of gymnastics. The reason for this is because of the fact that the competitions actually start in the very first level of training.
As mentioned, the JO program does not start its gymnasts competing until later on, but there are pros and cons to this. The Xcel program focusses more on its students having fun than the other program does, so while the JO gymnasts are spending all of their time training hard, the Xcel gymnasts are having fun competing.
While the season lasts from somewhere around September to either March or April, there isn't as much of a set season as the other programs. There is also not nearly as much stress put on performing well or on learning those breathtaking but difficult skills for their routines.
This program's goal is to be more relaxed and fun and as such it does not go up to the elite level. In fact, a diamond Xcel can sometimes be compared to a level 6 or 7 JO gymnast. Even the season is more relaxed, with there being both official and unofficial competitions year-round.
Gymnastics Elite Seasons
In order to become an elite gymnast, you first have to complete all 10 levels of the JO program. In fact, in a way the Elite level is simply a level up. However, the gymnastics season for this is a lot longer than level 10.
It is the elite gymnasts that go to international gymnastics competitions such as the World Cup among other things. It is also elite gymnasts that compete in the Olympics as well. This being the case, in addition to the regular season which is similar to the season of the JO program, there are a lot of other gymnastics meets to attend.
There are trials for the World Cup, trials for the Olympic Team, and that is not to even count the various international competitions. This being said, there are competitions at the Elite level practically year-round with very small breaks for the gymnasts to recuperate at all.
Other than the Olympics which is done as a team, the rest of these competitions are done almost exclusively solo with each gymnast trying to get the top score and to beat all of the other gymnasts who are competing.
The competition among Elite gymnasts is perhaps the most intense out of all of the different programs and is not for the faint of heart. However, it is also the elite gymnasts that achieve fame and make a name for themselves in the gymnastics community.
College Gymnastics Seasons
College gymnastics seasons are completely different from any of the others. Part of this is because it is governed by the NCAA and there are a number of different rules and guidelines that the other programs do not have.
For example, the gymnasts are all limited to the number of hours that they can train. This way no one gymnast can skip school to train longer than her competitors and get an advantage. Everything about the way the meets work is also much more focused on teamwork whereas in the other gymnastics programs each gymnast is often also competing against her own teammates for the top spots.
The college gymnastics necessarily takes place during the school year, usually beginning in January and going all the way until near the end of April when the NCAA Gymnastics Championships are held.
Conclusion
Keeping track of the gymnastics seasons is a great way to learn who is who before major events such as the Olympic games. However, watching them on TV isn't always an option, since it is mostly only the college gymnastics meets that are filmed for that other than the Olympics, so it is best to keep that in mind when you are watching a gymnastics meet on TV.
There is also a few other things that you should keep in mind. The first one is, while you cannot participate in JO competitions if you are an Xcel gymnast, you can participate in Xcel gymnastics meets even if you are a JO gymnast.
While there is a process that you need to go through in order to do so, some JO gymnasts find that this is a great way to perform new routines for the first time in an environment that is less stressful. Gymnastics seasons can be a little bit confusing, as can attending your very first gymnastics meet.
Finally, you will want to make sure that you are as prepared as possible for your gymnastics season by doing certain things. One of these is to print out a checklist of things that you will need to be taking with you to each meet.
This will be a huge help throughout the season since you can refer to it before heading out the door, if not the day before. Knowing that you have everything you need can set your mind at ease and help your gymnastics season go smoothly.