There are many different brands that sell gymnastics air tracks. So much so that it can be quite hard to pick the right one for you. Narrowing down to one brand that you can trust to give you a good quality air track can be a huge help when looking at air tracks to purchase.
What is the best gymnastics brand that makes gymnastics air tracks? FBsport is a great brand name that makes air track of excellent quality. This brand also sells other gymnastics items that you might need.
Perhaps you are wondering why this brand of air tracks stands out from the rest and how good its air tracks really are. First, it is necessary to tell you more about the FBsport brand and what they stand for so that you understand them better.
About The FBsport Brand
The FBsport brand was started in 2013, so it is not as old of a brand as some other companies. However, this whole time the FBsport brand has been all about gymnastics. Their main goal is to make quality gymnastics equipment at a price that every gymnast can afford.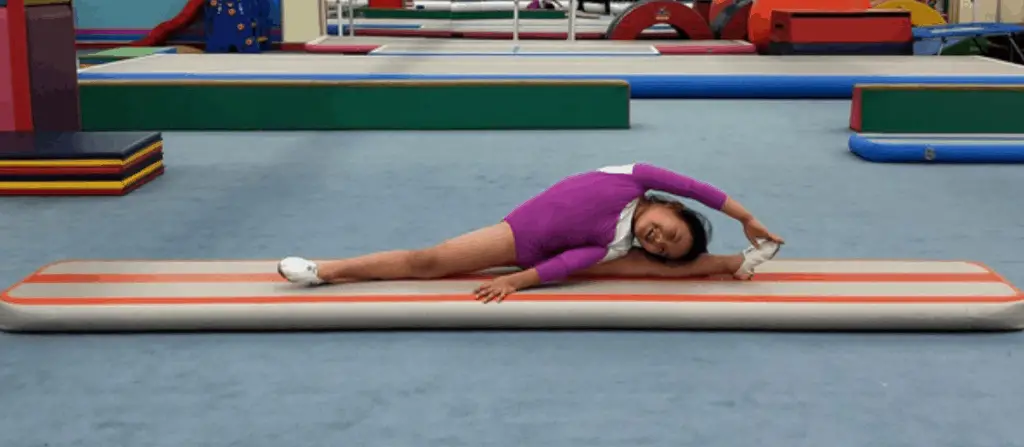 Their online site is easy to use and lets you buy anything that you need from the comfort of your own home. FBsport even offers free shipping under certain conditions along with a 60-day return policy in case you change your mind about the track you bought.
TrustPilot has given FBsport an excellent trustworthy review, thanks in part to their customer-friendly policies. They allow you to log in and cancel your order after you have already checked out – a thing not many online sites let you do.
Another nice feature to FBsport is also found on their website. Though their information is not extensive, FBsport does have a blog on their site. There on the site you will find articles on how to fix holes in your air track and other useful information.
This saves you from having to filter through information on the internet that might be meant for other types of air tracks. There is also more detailed information on their air tracks here if you want to know more about them.
Besides air tracks, FBsport also makes balance beams, horizontal bars, air ramps, air rolls, and other gymnastics equipment. For parents who love to sit and watch their kids, this brand even has folding camp chairs for you to watch in comfort.
All in all, the FBsport brand is a great brand to purchase from. Even though it is newer than many other gymnastics brands, it is growing more and more popular for good reason.
FBsport Inflatable Gymnastics Air Tracks
As you can see, the FBsport brand is a great brand, and this comes out to shine in their gymnastics air tracks. There are many reasons why these air tracks are so good. To start with, these air tracks are available in literally every length that you might need one in.
They have small inflatable boards that are 40 inches by 24 inches in size. The rectangular air tracks are all 3.3 foot wide and range from 13 feet long to nearly 40 feet long. In addition, there are also circular "AirSpots" which range from 27.5 inches to 55 inches in diameter.
So, whatever size you need your air track to be, FBsport offers air tracks that you can train on. While that is one advantage that this brand has, there are definitely others that are just as great. Going over each of these can truly show you how great these air tracks are.
Great Price
Gymnastics air tracks can be really expensive, but FBsport air tracks are much more affordable. On top of its already good price, there are summer sales, holiday discounts, and other things that you can take advantage of. These sales make an already affordable air track even cheaper.
Great Material
All of the air tracks made by FBsport are made out of strong PVC material with hand-crafted seams. This makes it very durable, enough so to help it hold up to the weight of even full-grown adults who might want to have some on it.
Even better, these air tracks are made to be waterproof, so feel free to use them around or in your pool or at the beach. It is as puncture-proof as possible so that you can take it outdoors without needing to put a protective layer underneath it.
Good Warranty
On top of the FBsport brand's 60 return policy, they have a 1-year warranty if anything goes wrong with the air track that you buy from them. Having a warranty on your air track can help you to have some peace of mind about the money you spend on an air track from them.
Air Pump Included
Most of the air tracks that you buy from FBsport come with their own air pump. This pump is guaranteed to work with this air track, and it saves you from having to buy an air pump separately. If your air pump breaks, you can get a new one from them too, which is nice since life happens sometimes.
If you are already out of warranty, FBsport offers the air pumps for sale separately so that you can buy just the air pump. This air pump quickly inflates your air track, and it comes with four different nozzles so that you can use it to inflate other air tracks if you have one.
Nice Extra Features
Besides coming with its own air pump, FBsport gymnastics air tracks also come with their own bag. This bag makes taking your air track places with you that much more convenient. Also convenient are the handles on the sides of the air tracks to make picking it up and moving it easy to do.
If you know that a long air track will be something you need later on, then the Velcro attachments are something that you will need. These Velcro straps will let you attach one track to another to get as much or as little length as you need.
Each of these features is not one that every gymnastics air track comes with. In fact, some air tracks charge an extra fee for some of these things that come with the air tracks from FBsport.
Final Thoughts
On top of their excellent policies and the great quality of their gymnastics air tracks, there are a few other nice things about the FBsport brand. If you do not have the money to buy a new air track, even at FBsport's affordable prices, they offer an alternative.
They sometimes refurbish some of their products that have been returned. Once repaired up to their standards, they have a section on their site where you can buy the refurbished gymnastics product at a lower price than you can buy it new.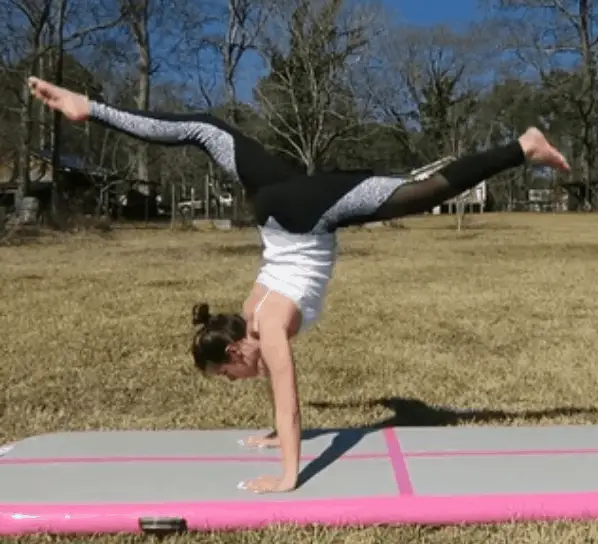 Sometimes there are air tracks in this section that you can buy. Though they are refurbished, they are still of excellent quality and might be just what you need. However, FBsport does not offer refunds or returns for these, so you may still prefer to save up more and get a new one instead.
In addition, there are package deals on the FBsport site. These package deals offer an air track, and air roll, two air boards, and air block, and the air pump needed to pump all of these up. Like with most package deals, this can save you money.
No matter where you live, in the US, Canada, or a different country, you can still buy FBsport products. They ship things from different countries, meaning that you will be able to get your air track in a week or two almost no matter where you live.
So, know that you know how excellent FBsport gymnastics air tracks are, perhaps you will get your new air track from them. There are plenty of other gymnastics brands that sell air tracks to, so FBsport is not the only option. However, this brand should still be close to the top of your list.